Adidas Ultra Boost
Where will Adidas go next with its always evolving Ultra Boost? ( Adidas Ultra Boost )  A rendition releasing next month pushes the model in a new direction by stripping out its laces.
The upcoming Ultra Boost Laceless marks the first time Adidas is releasing a performance running shoe without laces. A re-imagined Primeknit upper allows the lacing system to be shed without compromising the shoe's overall support. Instead, a Primeknit band around the midfoot section provides lockdown. The Laceless also achieves added support through a sock collar that's thicker than what's been used previously for this shoe.
The Ultra Boost Laceless will be debuting in two colorways: The consistently popular "Triple White" and a grey one with red accents.
The Adidas Ultra Boost Laceless ($200) is set to release in Europe on Aug. 1, with its U.S. debut coming a month later on Sep. 1.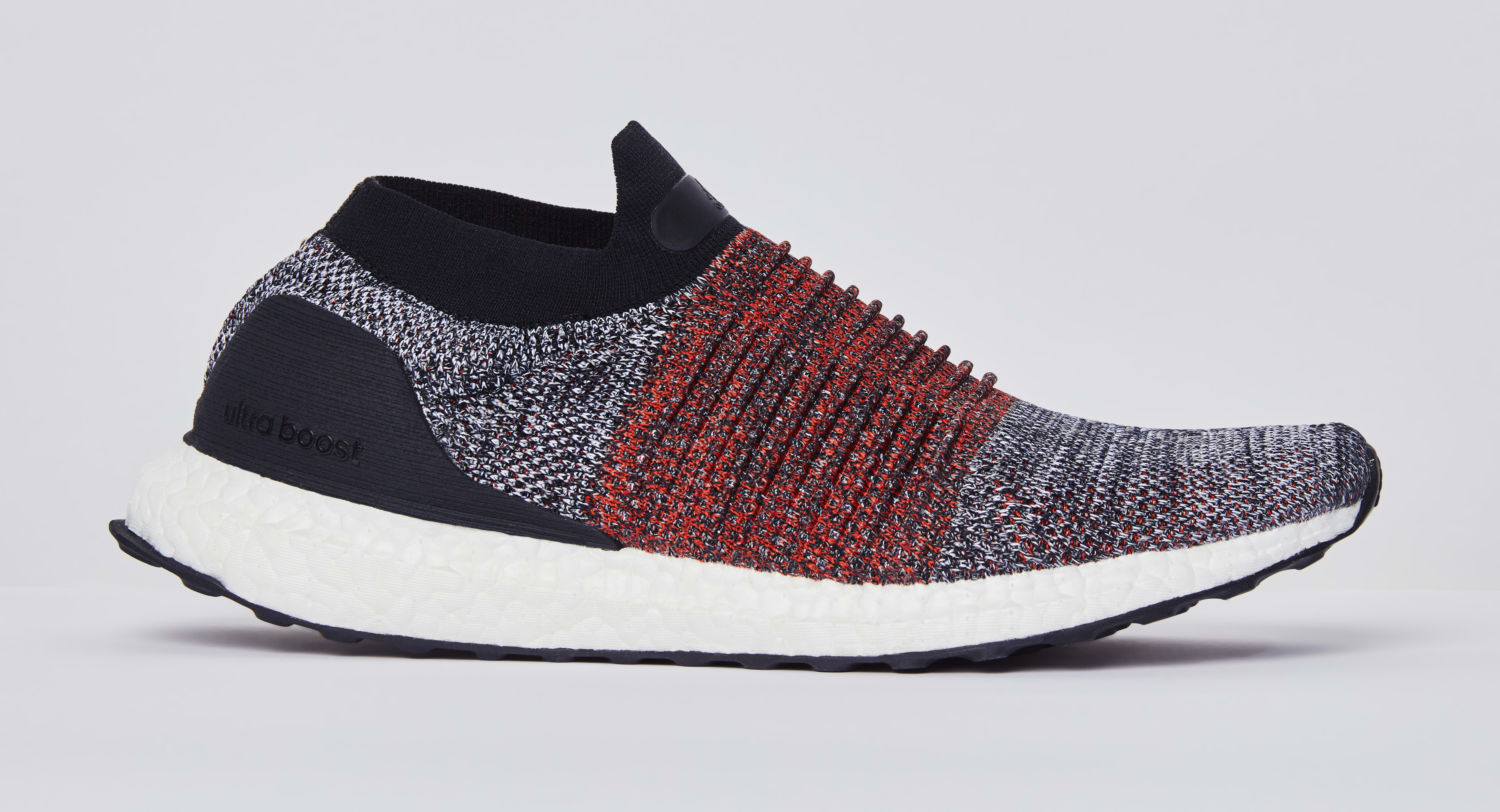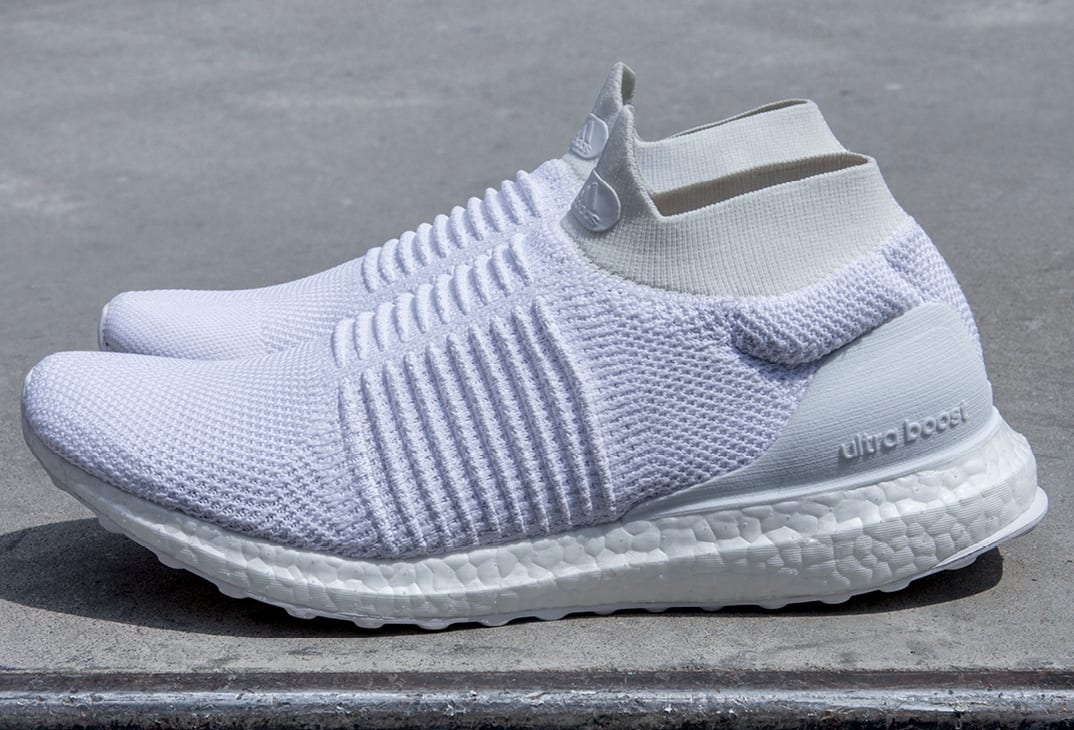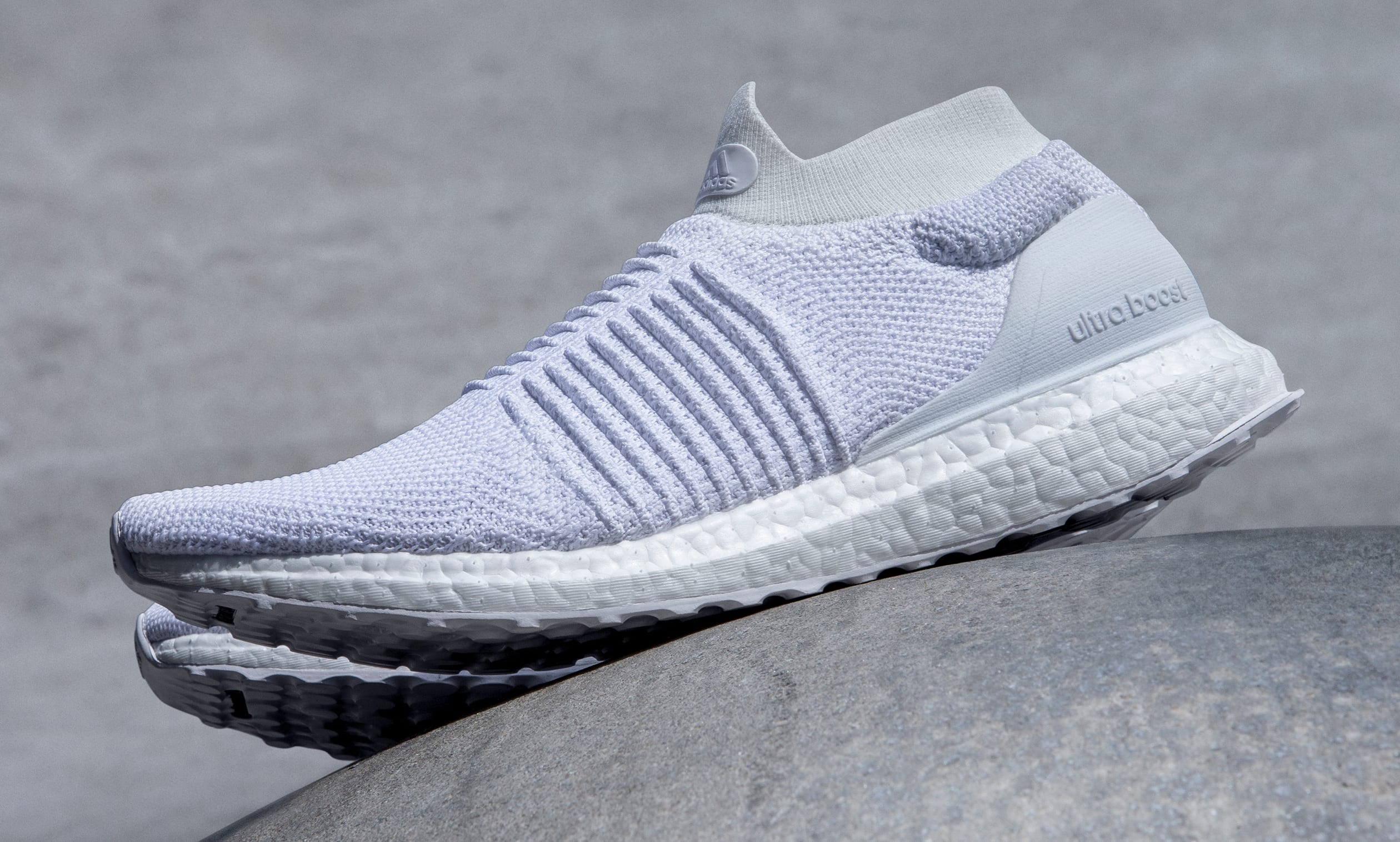 MORE ON //
Adidas AG (German pronunciation: [ˈadiˌdas]) (stylised as adidas since 1949) is a German multinational corporation, headquartered in Herzogenaurach, Bavaria, that designs and manufactures shoes, clothing and accessories. It is the largest sportswear manufacturer in Europe, and the second largest in the world.[5]
It is the holding company for the Adidas Group, which consists of the Reeboksportswear company, TaylorMade-Adidas golf company (including Ashworth), 8.33% of Bayern Munich and Runtastic, an Austrian fitness technology company. Adidas revenue for 2016 was listed at €19.29 billion.[3]
Adidas was registered on 18 August 1949 by Adolf Dassler, following a family feud at the Gebrüder Dassler Schuhfabrik company between him and his older brother Rudolf.[1] Rudolf had earlier established Puma, which quickly became the business rival of Adidas, and is also headquartered in Herzogenaurach. The company's clothing and shoe designs typically feature three parallel bars, and the same motif is incorporated into Adidas's current official logo.[6][7] The brand name is uncapitalized and is stylized with a lower case "a".[8]